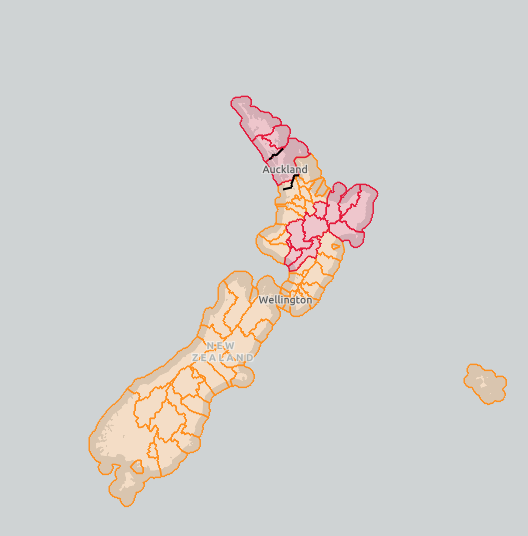 Covid Protection Framework

Thanks for your support.
From 11:59pm on Thursday, 30 December, the following regions will move to Orange: Auckland, Taupō, Rotorua Lakes, Kawerau, Whakatane, Ōpōtiki, Gisborne, Wairoa, Rangitikei, Whanganui and Ruapehu districts.
Northland will remain at Red.
The traffic light map will be updated from 11:59pm on 30 December 2021.
The next review will be in the week of 17 January 2022.
Delivery
We will scan in upon arrival to your premise for contact tracing purposes. When we are unable to scan in, we will take note of our delivery times.
We will maintain a 2 metre distance when delivering your orders.
We kindly ask that you please allow us the space to maintain this distance when receiving your delivery.
We will be wearing face masks while delivering.
Collection

Reeopen for collection. When collecting, we ask that you please consider the following:
Scan in on arrival for contact tracing purposes. Manual sign in is available.
One customer on premise at a time. If we are with a customer when you arrive, we ask you please wait until they leave before you enter.
Please maintain a 2 metre distance.
Please wear a face mask while in our warehouse.
Hand sanitiser will be available to use on arrival and departure.
Thanks for your cooperation. We look forward to seeing you all! If you have any questions at all please contact our Auckland office 0800 828 4426 or your local branch.

For further information on Covid19 please see the Government website: www.covid19.govt.nz